Alphabet Royal
Alphabet Royal is similar to Texas hold' em but with words.
Use your cards plus the community cards to make a word with the most points possible. It's a fantastic game and a must have in any home game collection.
Shop Now
Let's Play
Win the most chips at the end of multiple rounds of play by constructing words with high point values, alongside strategic bidding and bluffing!
BUY NOW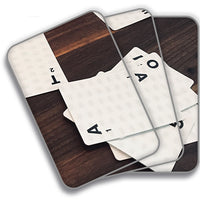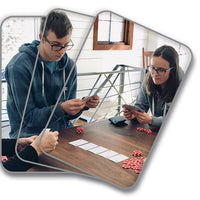 Game Rules
Start each round by paying your ante to the pot and start your bidding! Once a play calls another player's bid, all players left announce the point value of their word. The player with the highest point value wins the pot!
SEE ALL RULES